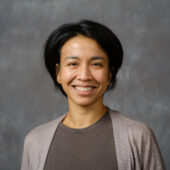 Assistant Professor
AB, Princeton University, 2003 PhD, University of California Los Angeles, 2012
Kirby 313
336.758.3380
tohar@wfu.edu
Areas of Expertise: Political economy of development, identity politics, and politics of Southeast Asia
Risa Toha is an Assistant Professor in the Department of Politics and International Affairs at Wake Forest University. Her research examines questions related to ethnic politics, violence, and political economy, with an area focus in Southeast Asia. Her new book, "Rioting for Representation: Local Ethnic Mobilization in Democratizing Countries," examines the micro-dynamics of ethnic riots in Indonesia during its transition to democracy and argues that local political actors resort to violence to protest against exclusion in local politics. This book was published by Cambridge University Press' series in Problems in International Politics. Some of her other works have been published at the British Journal of Political Science, Terrorism and Political Violence, and Electoral Studies, among others. Her research has been supported by grants from the Singapore Social Science Research Council, Singapore's Ministry of Education, Mustard Seed Foundation, Pacific Rim Research Organization, and the US Department of Education.
POL 247 Identity and Inclusion in the Global South
This course introduces students to the study of identity and inclusion in political science. Students will become familiar with various theories and approaches to understanding the construction and mobilization of identities: ethnic, national, religious, and sexual. Drawing on empirical literatures on politics in Southeast Asia, Latin America, South Asia, and Sub-Saharan Africa, students will observe how institutions shape, manipulate, and mobilize identities, and how they either produce pathological outcomes such as violence, discrimination, and everyday marginalization of the ethnic, religious, and sexual "other," or promote inclusion of marginalized groups.
POL 244 Contemporary Southeast Asia
This class is an introductory course on contemporary Southeast Asia, relying on literatures in political science, history, and anthropology. Among others, we will consider topics such as nation-building, regime consolidation and opposition, management of differences, political economy, and violence. Given the vastness of the region, we can only cover a handful of countries in the semester: Indonesia, Malaysia, Singapore, Thailand, the Philippines, Vietnam, and Myanmar. This list of countries covered in the class may change from year to year. In studying a smaller number of countries students will hopefully achieve a deeper understanding of the topics.
POL 115 Comparative Governments and Politics
This course offers an introduction to the subfield of comparative politics. It examines different types of political institutions, economic structures, and political processes that exist around the world, and explains why we see differences within and across countries around the world. We will attempt to answer key questions in comparative politics. Among others, we will discuss questions such as: Why are some states legitimate while others are not? How do different types of political institutions influence representation, state-society relations, and intergroup relations? Why do some countries democratize whereas others remain autocratic? Why do race, or religion, or ethnicity matter in politics in some countries and not in others? How is tolerance developed and maintained? Why does political violence unfold and how does it end? We will answer these questions using a broad set of countries: France, the United Kingdom, Brazil, China, India, Iran, and Nigeria. This list of countries may vary from year to year.